WE SPEAK SOFTWARE
Custom software development of Web and Mobile applications, enterprise systems and outsourced product development.











WHAT WE OFFER
Nedoo.it is a full-stack software development company.  Our Agile and Lean culture helps our clients reduce their value-to-market cycles.  We identify your needs, choose the best technology stack and create reliable and scalable solutions, whether you have a custom software idea or are already engaged in the development process.
WEB DEVELOPMENT
Our Web Development Team have extensive and proven experience in building innovative, revenue-generating web-based products, enabling businesses to quickly turn ideas into value.  We have built web applications for a variety of industries and business domains, including Publishing, Cyber Security, e-Learning, Analytics, Entertainment, Finance, and more.
MOBILE DEVELOPMENT
Our mobile app developers are well-versed in building apps for the three major platforms – iOS, Android, or Windows Phone.  We develop your mobile apps either natively or by leveraging hybrid, cross-platform frameworks such as IONIC or PhoneGap (HTML5, JavaScript, CSS).  We will be happy to talk through your needs and assist you in your next mobile app development project.
UX AND DESIGN
User Experience is king.  No matter how great your backend is, UX/UI can ultimately make or break your software-based product.  Building great products starts with a deep understanding of your end users.  Our UX team leverage Lean UX/UI product development life cycle to help you design the optimal web or mobile experience that people will buy, use and enjoy.
SUCCESS STORIES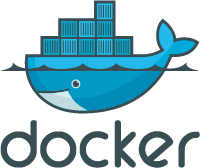 DOCKER CONTAINERS
Docker has profoundly changed our approach to DevOps, which directly benefits our clients. How so? By packaging the selected technology stacks in self-sufficient containers, we are able to deploy our clients' apps faster while ensuring greater scalability and availability.  Our developers no longer have to worry about what's in the operating environment because they know that Docker containers will work everywhere.  What's more, our fully automated deployment process (Ansible), coupled with microservce-based architectures, allows us to deploy unique services or entire applications with a click of a button.
So faster and more agile deployment means cheaper and more stable systems for our clients. In a nutshell, Docker has made everyone happy and is now an integral part of our technology stack.  No doubt we will continue leveraging Docker in the future.
ANGULAR JS
So if Angular.js is to jQuery what a Mercedes-Benz is to a Kia, we want to drive that Mercedes with our clients in it!  When we realised that Angular.js was going to be huge (it appears to format the entire frontend development today), we decided to dig deeper.  All our assumptions proved to be true as we discovered a powerful platform to build increasingly more complex frontend apps that our end users love.  We have leveraged Angular.js to build the engine that powers  our Interactive Course Kit.  The end result is a beautiful, native-feeling app.  Today, we are directing our entire frontend development team to switch to Angular.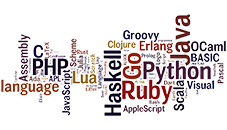 Polyglot Programming
We believe that the ability to have a working knowledge of more than one programming language has become a necessity. Sometimes.  When efficiencies (speed, interaction with databases) and additional functionalities are not captured by a single language, we opt for the use of several different technologies to ensure a more optimal end product. The current diversity of programming languages – fueled by the proliferation of multiple devices and platforms – dictates that developers leverage knowledge of multiple languages and use the right tool for the job.  Now, does polyglot programming add a layer of complexity to an end product? Most definitely.  But to us, polyglot programming is simply about mixing and matching different languages to solve different problems.
Our  digital content authoring solution, based on a microservices architecture, greatly benefits from the use of polyglot programming  in that each microservice uses the most effective language for each aspect of this system. The result is an application built with idependent components allowing for greater agility, scalability, and availability.
Digitizer – Digital Content Authoring Solution
By leveraging responsive HTML and cloud-based technologies, we help our clients optimize their investment in digital content creation by offering a SaaS alternative to proprietary systems.
The workflow and architecture are designed to adapt and evolve to meet the needs of virtually any content-centric use case.
One of the most value-driving features in our authoring tool is the Content Analytics module that allows for the gathering of detailed data on how content owners' products are consumed by users.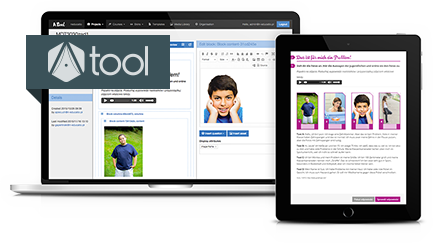 Interactive Course Kit
Interactive Course Kit is an online application for deliveringinteractive elearning solutions that optimize knowledge acquisition for text-based elearning modules. It employs a wide range of interactive formats and media to engage the learner with otherwise static content
The software generatescross-platform adaptive content, ready to be used on smartphones, tablets and desktop devices as a standalone application, LMS module or part of a larger offering. The solution enables easy ebook production, catering for the educational needs of a corporate or institutional clients looking for a fully-fledged elearning experience.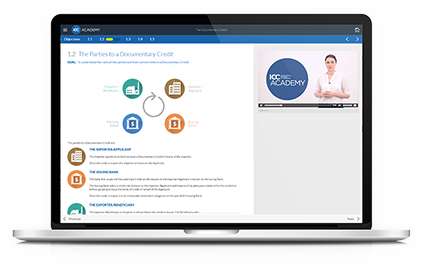 Classroom Presentation Kit
Our Classroom Presentation Kit (or Interactive White Board) product line delivers a truly interactive learning and teaching experience in the classroom. The software offers a standard set of teacher tools, games, interactive exercises, animations and a wide variety of formats and multimedia.
Teachers can save sessions between classes as well as create their own content using the teacher's area functionality. The software also features a student tablet app which can be synced with the presentation kit to ingest the presented content and report back to the teacher in real-time.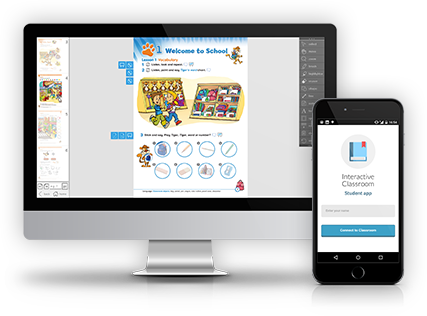 Courseo
Courseo is a light-weight social Learning Management System that offers a simple and intuitive way for any subject matter expert to manage their courses and engage their learners.
It combines robust tools like file management,discussion forums and messaging as well as event scheduling. Its social networking features enable learners to communicate and share their knowledge and experiences with their peers and tutors on a daily basis.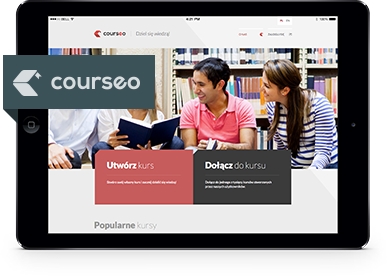 Stone Trader
Stone quarrying industry: a niche market with a big problem. Extracting stones, turning them into blocks is one aspect of this business. The true pain point begins with shipping and selling the stone blocks as they vary in sizes, material, and price. Managing these discrepancies is error-prone and negatively impacts profitability of stone trading businesses.
Stone Trader, a cloud-based, CRM-like application, facilitates the stone acquisition and sales process, from the quarry all the way through to the customer. No more endless excel sheets and manual invoicing! Stone Trader  allows to automate stone trading operations such as merchandise and supply management or invoicing.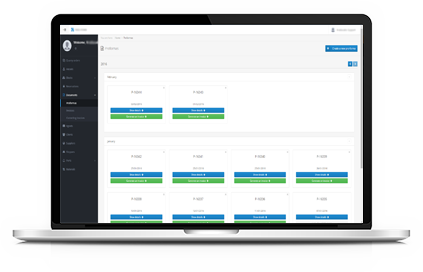 GET IN TOUCH
… or submit your requirements for quotation